Blog Home
Wreaths for Halloween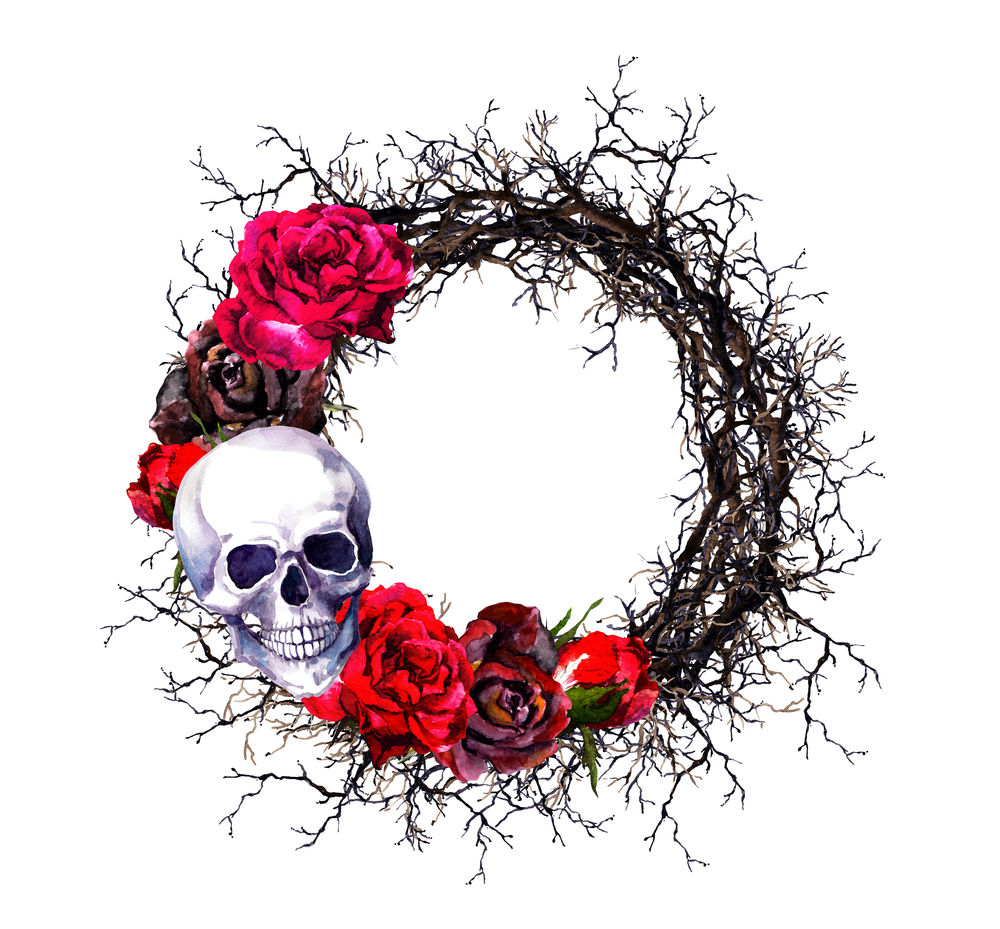 Our Biscayne Shores Blog is sharing some crafting ideas to help you get ready for Halloween at the end of the month. Make one of these spook-tacular wreaths this month to adorn on the front door of your apartment to welcome any guests. Read on for some fun and frightening wreaths that are sure to bring the Halloween spirit to your apartment's front door!
"Danger ahead! Put caution tape to decorative use as a yellow-and-black crime scene wreath. Pick up a roll of caution tape from your local hardware store and a foam wreath form at the craft store. Wrap the caution tape around the form, ensuring the letters face out. Use strong tape or straight pins to secure the end of the tape to the wreath's back. Complete the look with a caution tape bow."
Jumble of Bones: Skeleton Wreath from HGTV
"Give a plastic skeleton a fresh take on the afterlife as a minimalist wreath. Disassemble the skeleton by removing the thread, wire or string used to hold the pieces together. Next, attach bones to a wire wreath form using craft wire, overlapping and interlacing the bones. As a creepy finishing touch, wire the skull to the wreath's bottom so its sockets are approximately eye-level with trick-or-treaters."
All Chained up Wreath from HGTV
"Embrace a bit of the macabre with an iron shackle wreath. Search online or at local antique/thrift stores for authentic iron or steel shackles. Pick up a twig or grapevine wreath from the craft store, then wrap and drape the chain around it. Adorn the wreath with a faux black crow or raven for an added eerie touch."
Framed Spider Web Wreath from Savoring The Good
"Picture frames as wreaths? Sure, why not! Grab an old picture frame from a flea market or garage sale and update it with spray paint in a bold color. Next, remove the glass and artwork. Use string or yarn to create the spiraling look of a spider web then attach the web to the frame's back side with double-sided tape."
Eerie Eyeball Wreath from Home and Garden
"This spooky wreath comes to life at night thanks to glow-in-the-dark rubber eyeballs." Anyone who comes to your door won't be able to shake the feeling that they are being watched.
Candy Corn Wreath from Woman's Day
This colorful and festive wreath is made from a styrofoam wreath wrapped in black duct tape and pieces of candy corn hot glued onto it. Attach a black ribbon, or any color you'd like, to easily hang it on the front door of your apartment.
What other cool Halloween-themed crafts have you made? Share them with us in the comments. Thanks for reading our post and have an eventful month here in the beautiful Miami, FL!