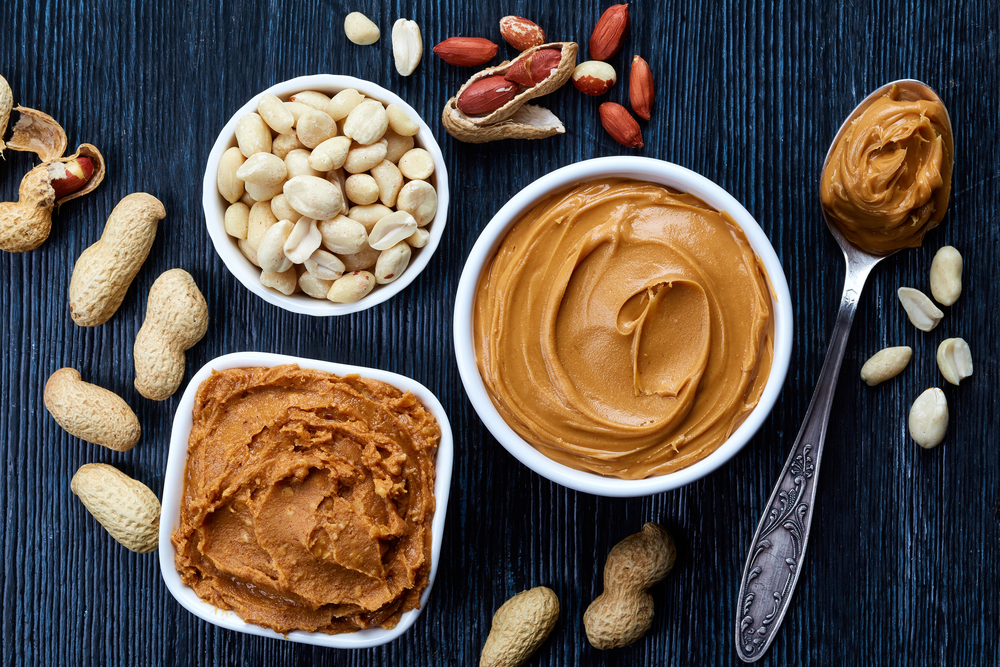 September 13th is National Peanut Day, so here at the Biscayne Shores Blog, we are celebrating by sharing some great snacks containing peanuts, in one form or another. Keep reading for some tasty snacks that will help you develop a greater appreciation for peanuts.
The perfect movie-watching snack! All you need to make it is popped popcorn, butter or margarine, brown sugar, peanut butter, and large marshmallows. This snack has a great flavor combination of sweet & salty going on.
Peanut Butter Banana Protein Bars
Combine quick-cooking oats, protein powder, whole wheat flour, ground flaxseed, peanut butter, honey, and bananas to make this great tasting, protein-packed, energy bar! So long chalky tasting store-bought protein bars!
Peanut Butter-Chocolate No-Bake Cookies
Whoever thought of the combination of peanut butter and chocolate was a genius. These no-bake cookies are super easy to make, plus you probably already have all the ingredients you need in your pantry! All you need is rolled oats, peanut butter, vanilla extract, salt, butter, sugar, milk, and cocoa powder. You won't be able to stop munching on these chocolatey-peanut buttery treats!
Use creamy peanut butter, sugar, light corn syrup, water, butter, peanuts (raw or roasted), baking soda, and vanilla to make this softer, yet equally delicious version of classic peanut brittle. Enjoy the rich nutty taste without having to worry about chipping a tooth.
These nutty clusters are so smooth and chocolatey. They are simple to make with just four ingredients: dry roasted peanuts, milk chocolate chips, semisweet chocolate chips, and chopped up white candy coating. Melt the chocolate and candy coating in a saucepan until smooth and melted, cool for ten minutes and stir in the peanuts. Use a large spoon to scoop spoonfuls onto a wax paper-lined baking sheet, and refrigerate the clusters until they are firm. Enjoy!
What are your favorite peanut-included snacks to make in your Miami, Florida apartment? Share the recipes with us in the comments so we can try them! Thanks for reading our post!