Blog Home
It's a Comedy Tonight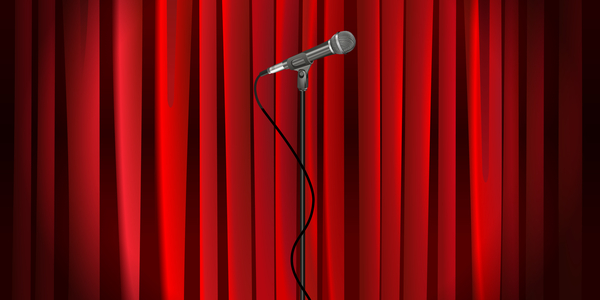 April is National Humor Month and to celebrate, the Biscayne Shores Blog is bringing some suggested comedy/food/beverage venues to the attention of our apartment community. So take some time this month to enjoy a laugh or two, because laughter really is the best medicine!
Suggestions from Yelp for the Best Comedy Clubs in the area include these options:
The Comedy Zone (Sunny Isles Beach Location 9 miles away)
Conveniently located in the renovated Ramada Plaza Marco Polo Beach Resort, The Comedy Zone is part of the nation's largest comedy network with comedians bringing fun and laughter to Florida.
"This is an AWESOME club! Very intimate with great sound, lighting and service. The food was probably the best I've ever had at a comedy club. The comedians were hilarious as well. I will be back!" — Joel P - Yelp Review
Villain Theater (5 miles away)
Villain Theater is the home for professional improvisational theater acting in South Florida. This Yelp review gives you an idea what to expect: "Comedy, especially improv, can be one of those things where you're either laughing out loud or wondering what the hell you got yourself into by coming. Fortunately Villian Theater, or "VT" as they called it, was the former. I laughed, I laughed, I cringed, and I laughed some more." — Andy V
Gramps (5 miles away)
Tuesday night is improv night at Gramps. Come by and see some great comedy at this trendy Miami bar. But don't take our word for it, check out this review:
"You just can't go wrong with this place. Indoor seating is limited but there is also plenty of outdoor seating. Activities range from trivia night to karaoke to improv shows. Drink specials that are pocket friendly and great pizza! When in doubt, just go to Gramps and I guarantee you'll have a good time!" — Natty B in a Yelp Review.
Where is your favorite place to go to catch an evening of comedy in the Miami area? Please let us know in the comments so we can check it out too.