Blog Home
Halloween Costumes for You and Your Pet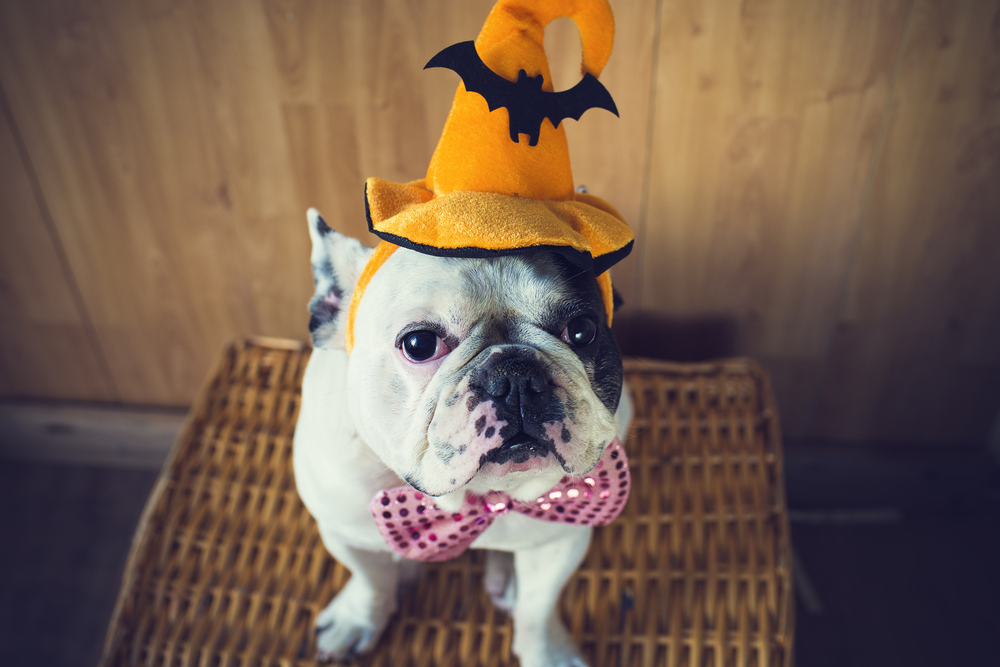 Halloween is a fun time to dress up, so why not dress up in coordinated costumes with your furry best friend? Our Biscayne Shores Blog is sharing some creative and clever costume combinations for you and your pet. Bring your pet along with you to your Miami based costume party and you may even win best couple costume! Keep reading for some great ideas you can pull together at your apartment!
Little Red Riding Hood and The Wolf
This costume pair is hilarious and extremely clever! By dressing your dog up as Little Red Riding Hood's grandmother they will instantly become the wolf pretending to be the grandmother. Clever, huh?
Dress up as Belle from Beauty in an elegant yellow dress and turn your pet into The Beast with a makeshift suit and a fluffy mane.
Willy Wonka and an Oompa Loompa
Become the fanatic purple suit and top hat wearing master candy maker and turn your pet into one of your adorable candy making helpers! Just don't expect your pet to actually make any candy or bust out into song like the Oompa Loompas in the movie.
Wicked Witch and a Flying Monkey
This smashing Halloween costume was inspired by the 1939 classic, The Wizard of Oz, that features the despised Wicked Witch of the West and her evil flying monkey henchmen.
A timeless and classic movie duo, Elliot and ET captured our hearts in the movie E.T. the Extra-Terrestrial. With just a few items, and a bicycle with a basket, you and your pet can become this well-loved movie duo.
Ariel and Sebastian from The Little Mermaid
From the classic Disney movie The Little Mermaid comes the mermaid princess and her crab(by) royal babysitter. Ariel and Flounder is another possible costume option from this movie, or even Prince Eric and his dog Max.
What other creative costume ideas can you think of for you and your pet? Share them with us in the comments as well as any pictures of your pet if you have them. Thanks for reading our post and we hope you have a great month and terrific Florida Halloween!