Blog Home
Edible Holiday Crafts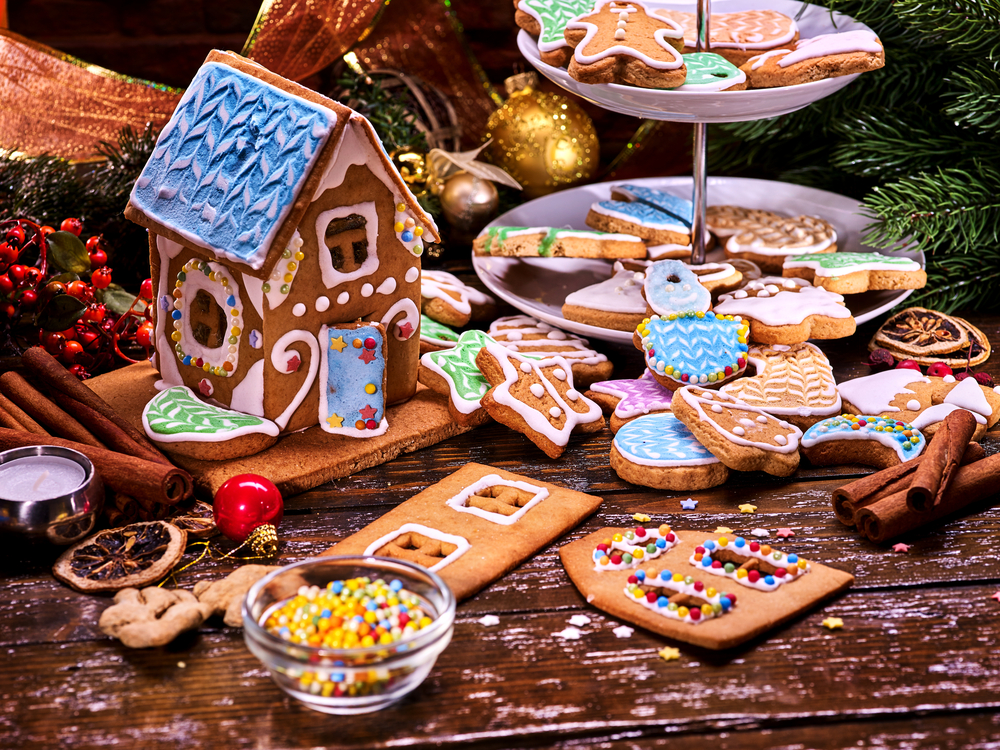 Eating and crafting are probably two of the greatest holiday pastimes. Why not combine the two by making some crafts that you can eat? The Biscayne Shores Blog is sharing some fun holiday crafts that will add decoration to your apartment but that are also 100% edible. Keep reading for tasty craft ideas you can try and enjoy!
These adorable cookies look just like miniature wrapped gifts and they are filled with candy! Use them for decoration and then eat them when you need a sweet treat. The recipe comes from Hungry Happenings.
Chocolate Covered Strawberry Holiday Trees
Festive and tasty, these delicious treats look like miniature holiday trees! Here's everything you'll need to make them: dark green candy melts, strawberries, Oreo cookies, white icing, sprinkles, candy stars, powdered sugar, heavy cream, and water. The recipe comes from Lovely Little Kitchen.
Peanut Butter Cup and Swiss Roll Reindeer
For this craft you will use swiss rolls, miniature peanut butter cups, candy eyes, pretzel sticks, chocolate candy melts, red sixlets or m&ms or red hots, and mini candy canes. Click on the link to see images from Sweet Simple Stuff of what the final product should look like.
Dress up standard wafer ice cream cones to look like Santa's suit by following this tutorial from Hungry Happenings. You will need: wafer ice cream cones, red candy melts, melted white confectionery coating, black and white modeling chocolate or candy clay, powdered sugar, and your favorite kind of candy to fill the cones.
What other fun and edible holiday crafts have you discovered or come up with yourself? Share them with us in the comments! Thanks for reading our post. Have a wonderful holiday season in Miami, FL, or wherever you are for the holidays this year.