Blog Home
DIY Christmas Trees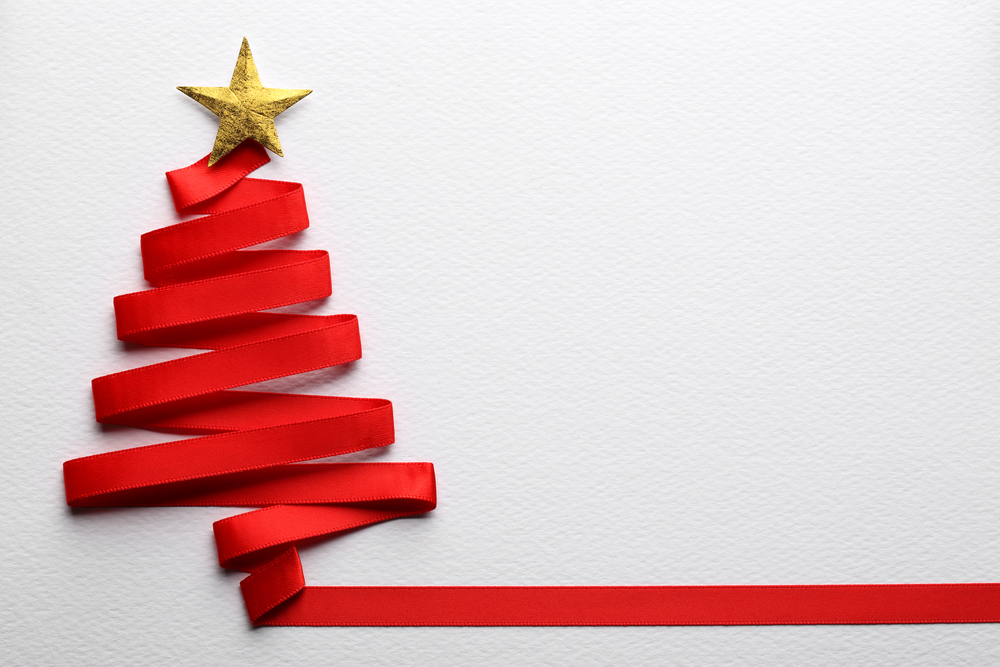 Decorating real or fake evergreen trees is a classic holiday tradition, not to mention a symbol of the holidays, but it can be expensive and a lot of work. Our Biscayne Shores Blog invites you to do something different this year and make your own tree from materials you probably already have. Guests to your apartment will be impressed by your creativity and originality. Get inspired to make your own tree with our suggestions.
Transform an ordinary ladder like Funky Junk Interiors did by stringing lights and tinsel around it and hanging ornaments from the lights and tinsel. If you're feeling extra crafty, you could even make this ladder Christmas tree with shelves idea from Instructables. Make it a fun holiday project!
This is a great option if you happen to have a lot of books. Use them to build a holiday tree. Click on the link above to get some ideas from The Mary Sue for different ways to make a decorative book tree. There are so many great options, you're sure to find one that suits your tastes and your library.
Recycle old newspapers or magazines to make a unique and eco-friendly tree. Click on the link to find the full tutorial from Mother Earth Living with pictures, instructions, and a list of all the materials needed. We love how classy the end result is.
If you are looking for a simpler alternative to an ordinary tree, these holiday trees made from tomato cages. Strings of lights are the perfect choice to bring it all together and give it that glow you're expecting, creating the illusion of a real tree. Enjoy the perfect minimalist holiday season (at least in decorating) with the help of this tutorial from New England Design Construction.
Defy gravity with this suspended tree-shaped mobile made from ornaments. Everyone will be impressed with this hanging tree. The tutorial from Not Martha includes step-by-step instructions and pictures. This lovely floating tree also saves space!
Do you have any other fun DIY holiday tree ideas to share with us? Leave them in the comments so we can check them out. Thanks for reading our post. We hope you have a fantastic holiday season in warm, sunny Miami, FL, or wherever you may be for the holidays!