Blog Home
Cool Treats for Summer Heat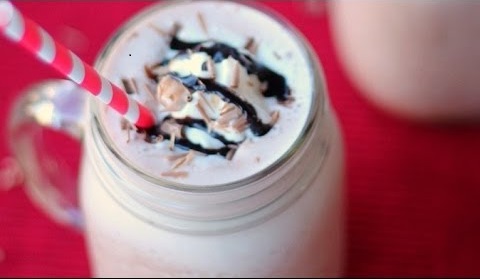 Last time we posted about ways to stay cool in the summer heat, and in today's blog post we will continue that theme by focusing on frozen treats that are easy to make and fun to eat. It's amazing how quickly simply eating something that is cold can help us cool down. Try one of these recipes the next time the mercury rises.
Frozen Pistachio Pie
This frozen pistachio pie recipe from the Cutestuff Cooks blog features the distinctive taste of pistachios in a creamy frozen dessert that is sure to please. The chocolate drizzled over the top adds just the right finishing touch.
Frozen Juice Bars
Frozen treats don't have to mean unhealthy treats. Try these healthy fruit and cream bars for a good-for-you option. The recipe includes both strawberries and cream and peaches and cream. Yum!
Slush
Slushy punch recipes come from an earlier era, but they are sure to hit the spot on a warm day, and they can be prepared ahead of time, too. We like this recipe for a banana and pineapple slush punch version from Our Best Bites.
Lemon Sorbet
Lemon is about as refreshing as it gets, and lemon sorbet takes it a step further, producing a fresh, exciting, cooling, flavorful treat. Sorbet has more sugar than ice cream, but less fat, and it's non-dairy, too — making it a good choice for those who have lactose issues. Here is an easy lemon sorbet recipe to try.
Frozen Hot Chocolate
Hot chocolate is normally something we drink to warm up in the wintertime, but this frozen hot chocolate sounds perfect for a hot summer day. It even looks like hot chocolate, complete with whipped cream on top.
If making frozen treats yourself is not on your list of things to do this summer, perhaps a trip to the nearest ice cream shop is in order. Serendipity Creamery (421 NW 26th St, Miami, FL) and Lakay Tropical Ice Cream (91 NE 54th St #2, Miami, FL 33137 33127) are within five miles of Biscayne Shores apartments, making an ice cream run convenient!
Enjoy! Thanks for reading today's post!