Blog Home
Apartment-Friendly Decorating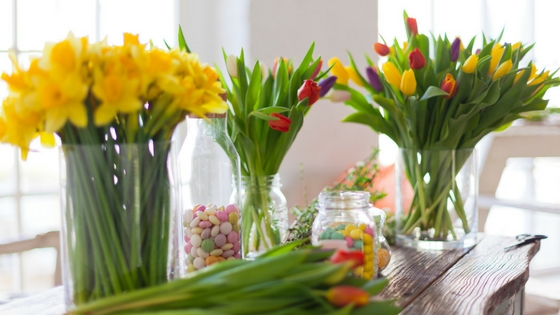 Decorating an apartment can be a bit of an adventure. Decorating to reflect your own personality while respecting the are rules and restrictions of our apartments here at Biscayne Shores can be a bit challenging. To help out, in this post we have five apartment-friendly decorating tips for our residents to use and enjoy. These tips are just meant to be starting points—feel free to expand on the tips we give you and go crazy (just make sure your decorating efforts are apartment safe, of course)!
Plants
Let your space breathe a little. Plants add instant color to a room, and they're easy to incorporate into any style of decor. Use fresh cut flowers to change the feel of your space each week, grow herbs in your kitchen, and grow succulents and cacti in the living room and bedrooms.
Rugs
Rugs add instant warmth to any space. Whether you're embracing a white, faux-fur look or decorating with crazy colors and patterns, a rug is the perfect finishing touch for any room. Rugs can help tie an entire room (or theme) together.
Washi Tape
Change up your apartment's look frequently by using washi tape. Washi tape can transform any wall into a work of art. We recommend using geometric patterns, varying colors, and different images to create a wallpaper-like look.
Tapestries
Tapestries are another great way to liven up your walls. Tapestries come in all different sorts of shapes, patterns, and sizes. You can have a view of the Sahara, Paris, or even the mountains with the right tapestry.
Bedding
Bedding is an easy way to change the look of any bedroom in your apartment home. Use bedding as the centerpiece of your theme. Bedding should compliment the room, express your personality, and, of course, be comfortable!
We hope that you have fun decorating your Miami, FL apartment this month. Thanks for reading; we'll see you next month!